Award
The awarding ceremony of the International Music Award «Leopolis Jazz Music Awards» dedicated to Eddie Rosner («Alfa Jazz Music Awards» till 2017) is annually held during the festival in Lviv.
Ahmad Jamal became a winner of International music award "Leopolis Jazz Music Awards 2018". 
In 2017 Award was presented to Chucho Valdés, in 2016 - to at Metheny, in 2015 - to Herbie Hancock, in 2014 - to Charles Lloyd, in 2013 - to Charlie Haden, in 2012 - to John McLaughlin.
Details about the International Music Award «Leopolis Jazz Music Awards»: Statement about International Music Award.pdf
Winners of previous years
Archie Shepp
Legendary saxophonist, composer, pianist, singer and poet. He fills his musical world with themes and stylistic elements from Ellington to Monk and Mingus, from Parker to Silver and Taylor. In the late fifties, Archie Shepp worked with the most famous musicians: Lee Morgan, Bobby Timmons, Jimmy Garrison, Ted Curson... His political consciousness was expressed in plays and theatrical productions. The vocabulary of jazz (Robert Laffont, Bouquins) writes about him: "First-class artist and intellectual, Archie Shepp led the movement of avant-garde free jazz and was able to join the mainstream of jazz, remaining true to his aesthetics."
Sonny Rollins
American jazz saxophonist and composer, widely recognized as one of the most important and influential musicians of the 20th century, acted in association with Miles Davis, Dizzy Gillespie, Max Roach, Thelonious Monk and many other great musical reformers. Sonny Rollins received numerous awards including Grammy Awards. In 2009 Rollins was awarded the Austrian Decoration for Science and Art, First Class, one of the most important award.
Chick Corea
American jazz pianist and composer, one of the most jazz prominent person since the late 60s. He is the author of famous jazz standards like "Spain," "La Fiesta" and "Windows." Chick Corea is also famous as a brilliant keyboard performer and a cofounder of fusion band Chick Corea Elektric Band. Chick Corea is 22-time Grammy winner.
Joe Lovano
An American jazz saxophonist, alto clarinetist, flautist. Since the late 1980s, Lovano has been one of the world's premiere tenor saxophone players, described by critic Chris Kelsey of Allmusic as "the tenor titan for our times". He is the winner of the Grammy Award and several references to the surveys of critics and readers of Down Beat magazine. He also received many awards from the Jazz Times and the Association of Jazz Journalists.
Kenny Barron
An American musician, composer, arranger, "the most lyrical pianist of our time". He played with Dizzy Gillespie, Freddie Hubbard, Stan Getz. Kenny Barron was in the Sphere Quartet, who played the music of Thelonious Monk. His works has been repeatedly nominated for a Grammy Award.
Keith Jarrett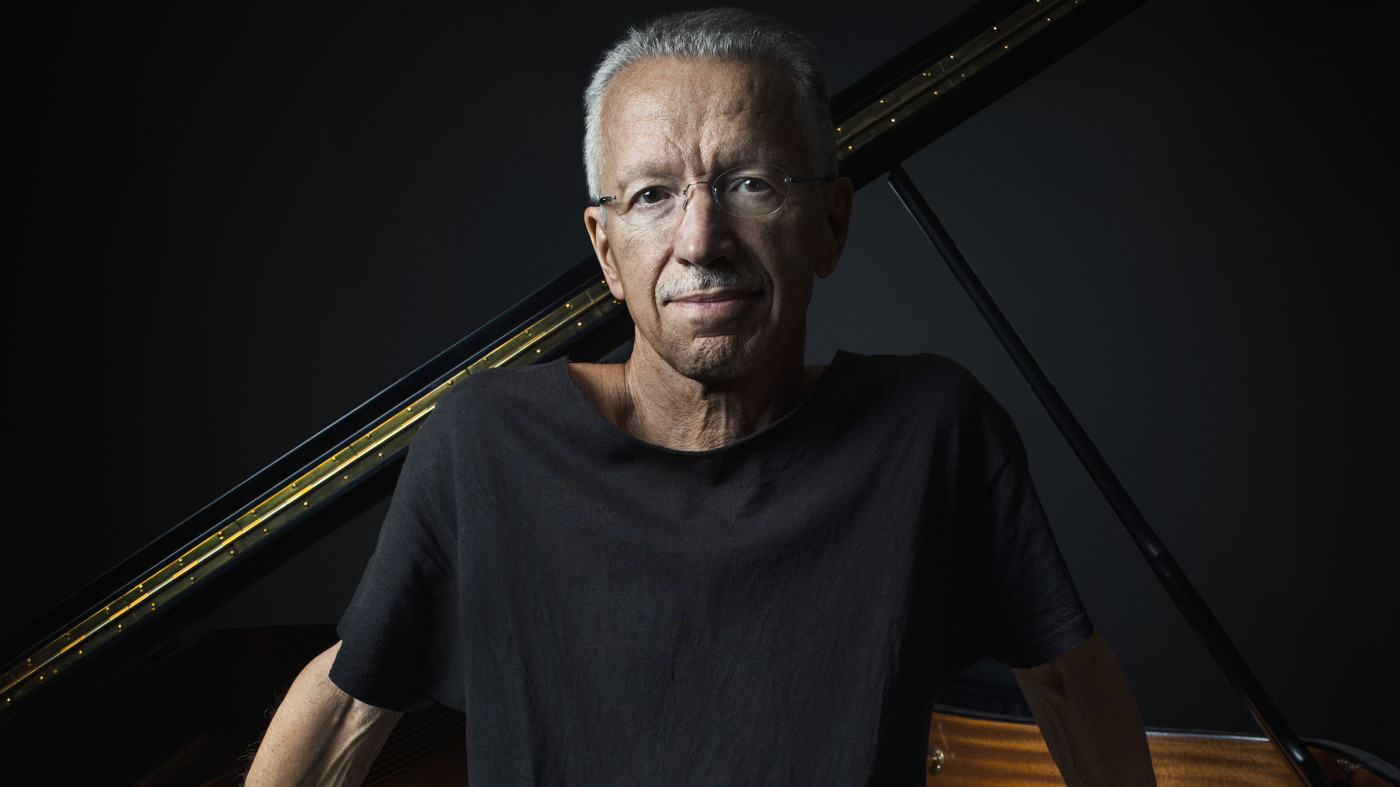 Is an American jazz and classical music pianist and composer. In the 60s he played in the Art Blakey group Jazz Messengers, later in the ensemble of Charles Lloyd, and in the 70s with Miles Davis. He became best known for solo performances and participation in the trio, along with Gary Peacock and Jack DeJohnette. One of the most significant jazz pianists of the last 50 years.
Bobby McFerrin
Is an American jazz vocalist and conductor, a ten-time Grammy Award winner. For decades he breaks the rules, blurs the edges of music genres, creates unique vocal techniques, walks barefoot in the best concert halls of the world and inspires listeners to become a choir. He performed with such musicians as Chick Corea, Herbie Hancock, Joe Zawinul, Tony Williams и Yo-Yo Ma.
Jan Garbarek
A Norwegian jazz saxophonist who is also active in classical music and world music. Virtually all of his records released the label ECM Records. He began his career in the late 1960s. By 1973, he departed from the harsh discordant avant-garde jazz, retaining only his own individual sound. Garbarek was widely recognized for his work with the quartet of pianist Keith Jarrett. The saxophonist also performs symphonic music.
Dave Holland
Contrabassist, composer, band leader. Many critics have recognized him as one of the leading bass players in jazz for over 50 years, along with Charlie Haden and Ron Carter. He worked in a variety of styles, from fusion to avant-garde. The music of Dave Holland is relevant and modern to this day, without Dave Holland Quintet it is difficult to imagine modern jazz. Many of the musician's works were awarded with high awards, including numerous Grammy and NEAJazzMaster awards in 2017.
Steve Gadd
An American drummer, percussionist, and session musician. He is one of the most influential performers of our time. He managed to establish new standards in the art of playing drums, which are followed and are trying to imitate a lot of drummers around the world to this day. In addition, Steve Gadd is one of the most active studio drummers, on the account of which there are hundreds of albums with very different music, from Eric Clapton to Chick Corea, from Paul Simon to Jimmy Hall. Back in 1984, his name was included in the Hall of Fame Modern Drummer Hall of Fame.
Experts
The Expert Council of the International Music Award dedicated to Eddie Rosner includes music critics, prominent figures of culture, community and government leaders, journalists and entrepreneurs from around the world.