Map of festival locations
Main stages location
About lviv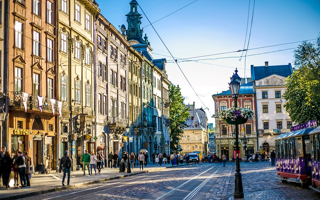 Lviv - a city of majestic monuments, magnificent temples, ancient squares, cozy streets, museums and galleries housing art treasures from various historical eras of world civilization.
The city is known as a center of art, literature, music and theatre arts. Nowadays, the indisputable evidence of the cultural wealth of the city is the large number of theaters, concert halls, art groups, as well as the holding there many creative activities. Temples, murals, paintings, traditions, feasts, festivals are heritage of the past and the present genius, which can be felt only in Lviv. In 2009, the Lviv city recognized as cultural capital of Ukraine.
You can learn more about Lviv on the official portal of the Lviv City Council and Lviv travel portal visitlviv.net.